About Electrician Specialist
Electrician Specialist is a legislature authorized electrical firm that has more than 20 years involvement in expert electrical establishment, support and repair work in singapore.
Electrician Specialist specialize in fixing power failure, power tripping, electrical engineering works, electrical testing, blackout, new wiring, short circuit, rewiring and electrical extension.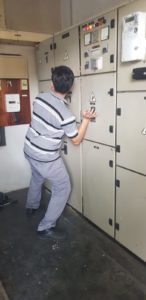 Call Us Now For renewal Of Electrical Installation License at Reasonable Price!